See if you can spy Sauce Goddess BBQ sauces, grill glazes, spice rubs and caramel corn on TV and in the movies. Keep a look out when watching your favorite shows or flicks for appearances by Sauce Goddess products. Lights, camera, enjoy!
Sauce Goddess Competes on Rooster and Butch!
The popular investment show on A&E follows Rooster and Butch through their unique evaluation process for exploring business investment opportunities. The Sauce Goddess, Jennifer Reynolds, was chosen to compete against 3 other BBQ companies for a possible $1 million infusion. Catch the Season 1, Episode 5 showing on February 7th at 10pm on your A&E station or anytime on-demand to find out who cashes in.
Here are some other Sauce Goddess cameos:
Sauce Goddess on Local San Diego TV FOX 5 San Diego appearance Monday May 13th, morning show.
A set shot from the original TV show 24 with Kiefer Sutherland. I hear he even sports a Sauce Goddess t-shirt from time to time when off camera.
 True Blood Munchies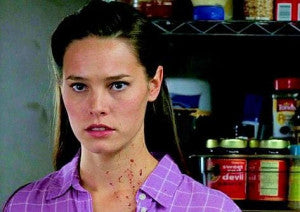 Is that Sweet Red Devil on your neck or vampire remnants?
Mike and Molly Cameo (Big and Tangy on the lower shelf)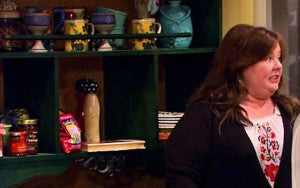 More Mike and Molly kitchen appearances for Sauce Goddess. Can you spot them?